Advocacy, Peace and Justice
Advocacy & Peace Building which is predicated on justice – Mathew 9:5. The Foundation has organised high level visits to the victims of the crises, governments and security agencies in Kaduna State (July 2019), Benue State (September 2019) and Plateau State (December 2019). All visits were carried out with the British High Commission in Nigeria. The last two of these visits had the presence and leadership of the British High Commissioner, Ambassador Catriona Laing along with some officials of the British Embassy. 
Empirical Research and Grassroot Engagement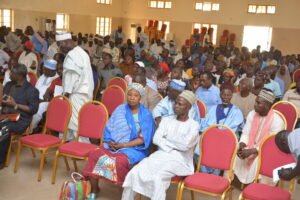 We carry out empirical research and documentation exercise on the ethno-religious crises confronting Nigeria and creating a voice for the victims. An example is the Plateau Under Attack report produced in February 2010.
Mobilization of Youth as Inter-Faith Ambassadors
We are committed to run Youth Agricultural Skills Acquisition Project (YASAP) for Christian and Muslim Youth in Southern Kaduna and other parts of Nigeria
Empowering Women as Peace and Change Agents
Empowering women socio-economically, to become change agents, through an intensive one-week leadership and entrepreneurial skills training and a 6-month mentoring program.
Mentoring for Transformation and Value-Based Leadership
Identifying 100 young and potentially emerging African leaders through a 5-year mentoring scheme along with peer-mentoring: in-country meetings and a Continental conference. Twenty experienced credible leaders: male and female from diverse professional fields.
Christian Leadership Academy
We aim to bring to fruition a Christian Leadership Academy and Secondary Schools (CLASS) program which will serve as a center of excellence for developing the leadership skills of boys and girls to enable to be creative and innovative problem solvers; as well transformational agents of change for the Church and Society.